Assets
EP 161
EP 161 Tanumbirini #2H/3H horizontal wells (2Q/3Q 2021)
View Details
EP 136, EP 143 and EP(A) 197
EP 136 Maverick #1/1H horizontal well (4Q 2021-2Q 2022)
View Details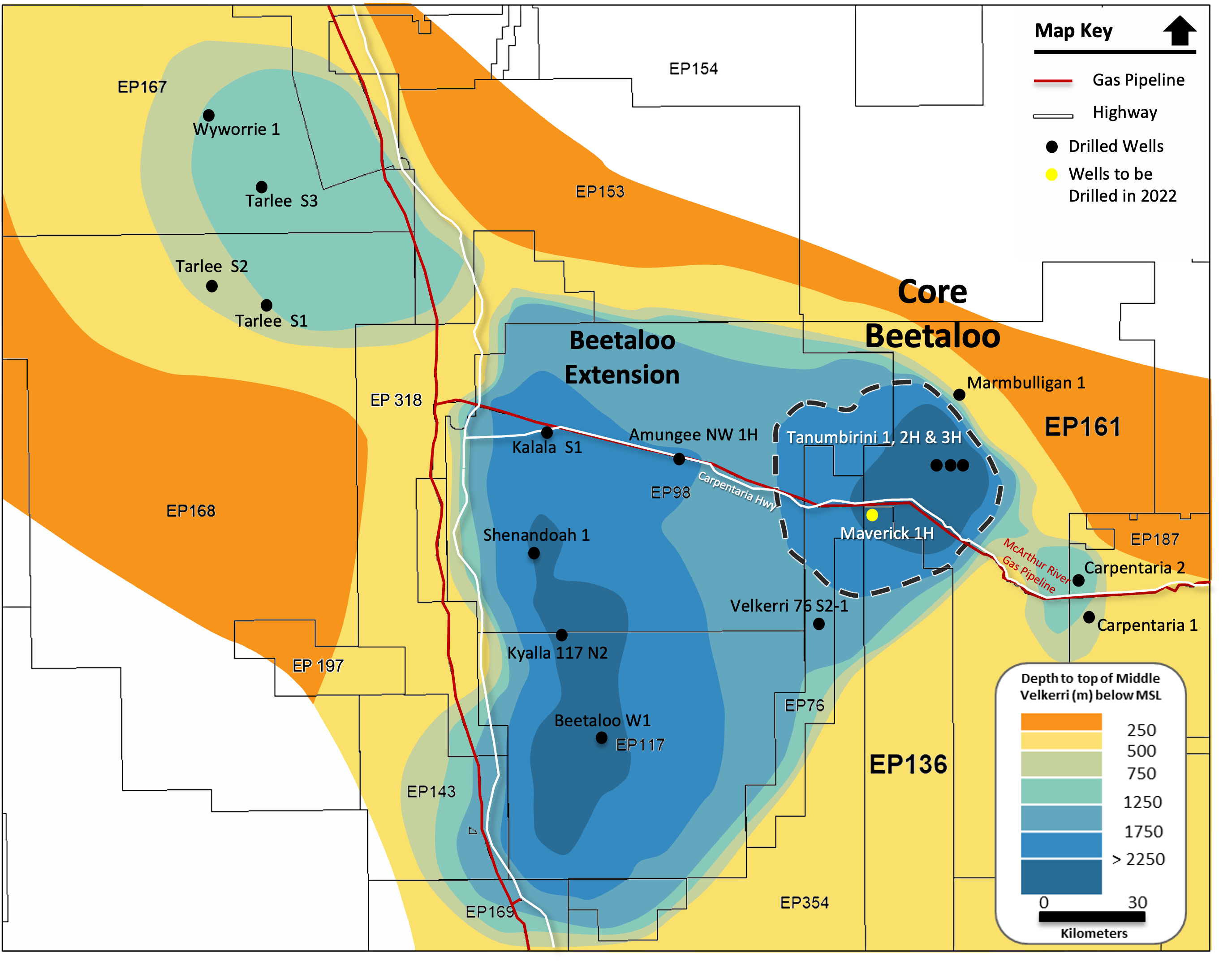 Tamboran's pure focus is on its acreage portfolio in the Beetaloo/McArthur Basin in the Northern Territory.
This basin is located in the Northern Territory of Australia, approximately 600 kilometres south of Darwin. Being proximal to a major industrial hub enables relative logistical and operational luxuries, like close access to key infrastructure through roads, a pipeline and a railway.
Its location means efficient access to Australian markets and beyond, with the northern port city of Darwin and the Eastern Seaboard of Australia to the east through Queensland.
The basin is of Proterozoic age, and demonstrates exceptional potential as a source of unconventional shale oil and gas. Two intersected shales exhibit thickness, organic content and gas in place that are amongst the best anywhere in the world.