Tamboran Resources
Next Generation E&P Company with a Vision of Supporting the Net Zero CO2
Energy Transition
A World-Class Asset in the Core of the Beetaloo Basin.
Tamboran Resources Limited is a public natural gas company with a vision of supporting the net zero CO2 energy transition in Australia and Asia-Pacific through developing low CO2 unconventional gas resources in the Northern Territory of Australia.
About us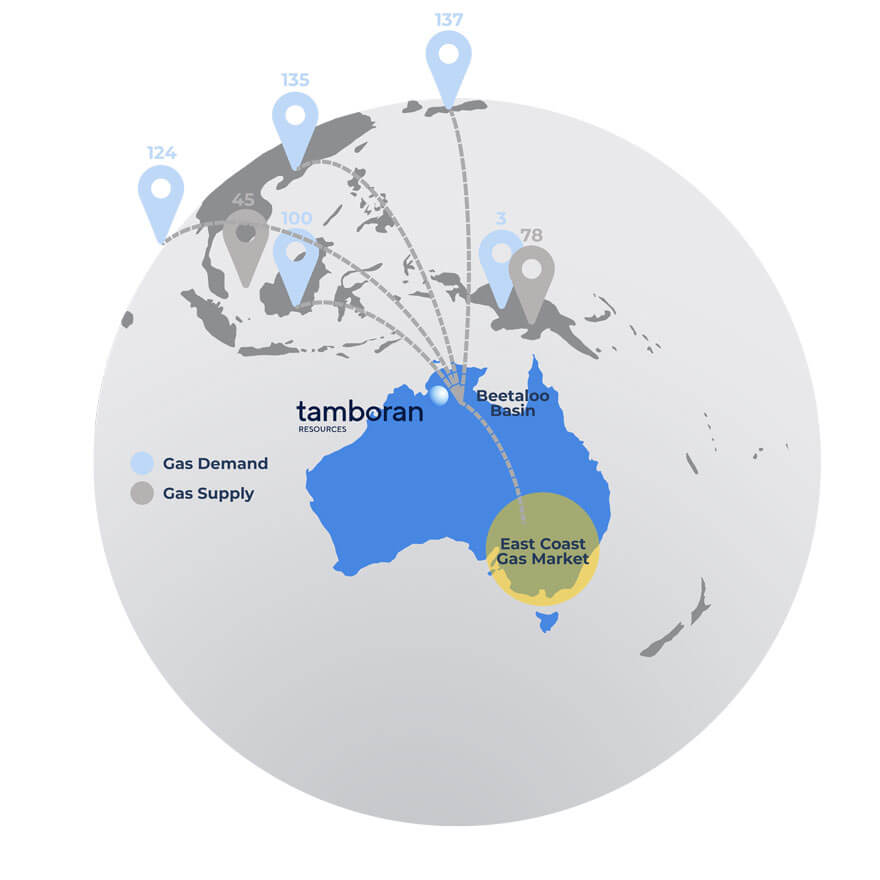 Who We Are
Tamboran's Board and Management have been highly successful in early-stage exploration and production development in North America and a technical team with an average of over two decades' experience, primarily in the evaluation of North American unconventional basins.
Meet our Team
World-Class Asset
Tamboran's primary asset is its 1.9 million net acreage portfolio in the Beetaloo/McArthur Basin in the Northern Territory.
This is one of Australia's most active E&P areas, with significant appraisal and investment anticipated to occur in the next 18 months.
View Assets
Our Strategic Advantage
1. Prime location & world-class asset

Tamboran's key focus is to de-risk the substantial resources identified within its highly prospective acreage in the Beetaloo Sub-basin. Tamboran's assets include EP 136, EP 143, EP 161 and EP(A) 197. An independent reserves and resource certifier has given a best estimate that the net  unrisked contingent prospective resources across the Company's projects total approximately 1,487 BCF and 147.8 TCF respectively. The Beetaloo/McArthur Basin is one of the most active E&P areas in Australia, with significant appraisal and investment anticipated to occur in the new 18 months.
2. An expert North American-led team with a proven track record

Tamboran Directors are widely known to be leading pioneers of North American unconventional resources, having safely led the initial development of multiple prolific US oil and gas unconventional resource plays, including the Duvernay, Eagle Ford, Marcellus, Montney, Woodford, Fayetteville and Haynesville. This collective expertise is a critical advantage in optimising the successful commercialisation of an early-stage basin.
3. Partnered with blue chip investors


Tamboran is uniquely positioned in the basin, by having partnered with high quality knowledgeable institutional investors ensuring a stable funding base and deep understanding of the benefits of unconventional energy. Tamboran is proudly supported by investors in Australia, Europe and the United States.
Tamboran believes in
Blue Sky Thinking.
This means bringing together the best minds, technology and capital to create energy solutions for tomorrow's world.
Official Energy Partner
of the Dolphins NRL Team
Tamboran Resources is proud to be the official energy partner of the Dolphins NRL team, a rugby league club entrenched in history and embracing the future.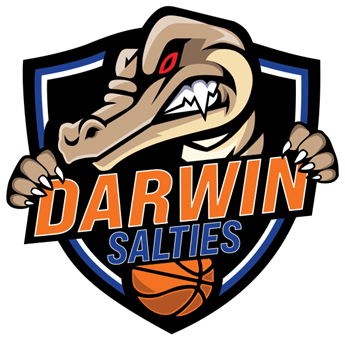 Official Naming Rights Partner
of the Tamboran Darwin Salties
Tamboran Resources is the proud naming rights partner of the Tamboran Darwin Salties NBL1 basketball team.
Official Energy Partner